We arrived at the Cutler Coast Public Land Trailhead at about 11:00am on Friday, July 15th 2022, stayed overnight and left at about 3:00pm the next day.
This is the sight you're greeted with about 1.4 miles in, your first glimpse of the ocean. Way off in the distance is our destination:
About half a mile later, we've walked along all those cliffs in the background: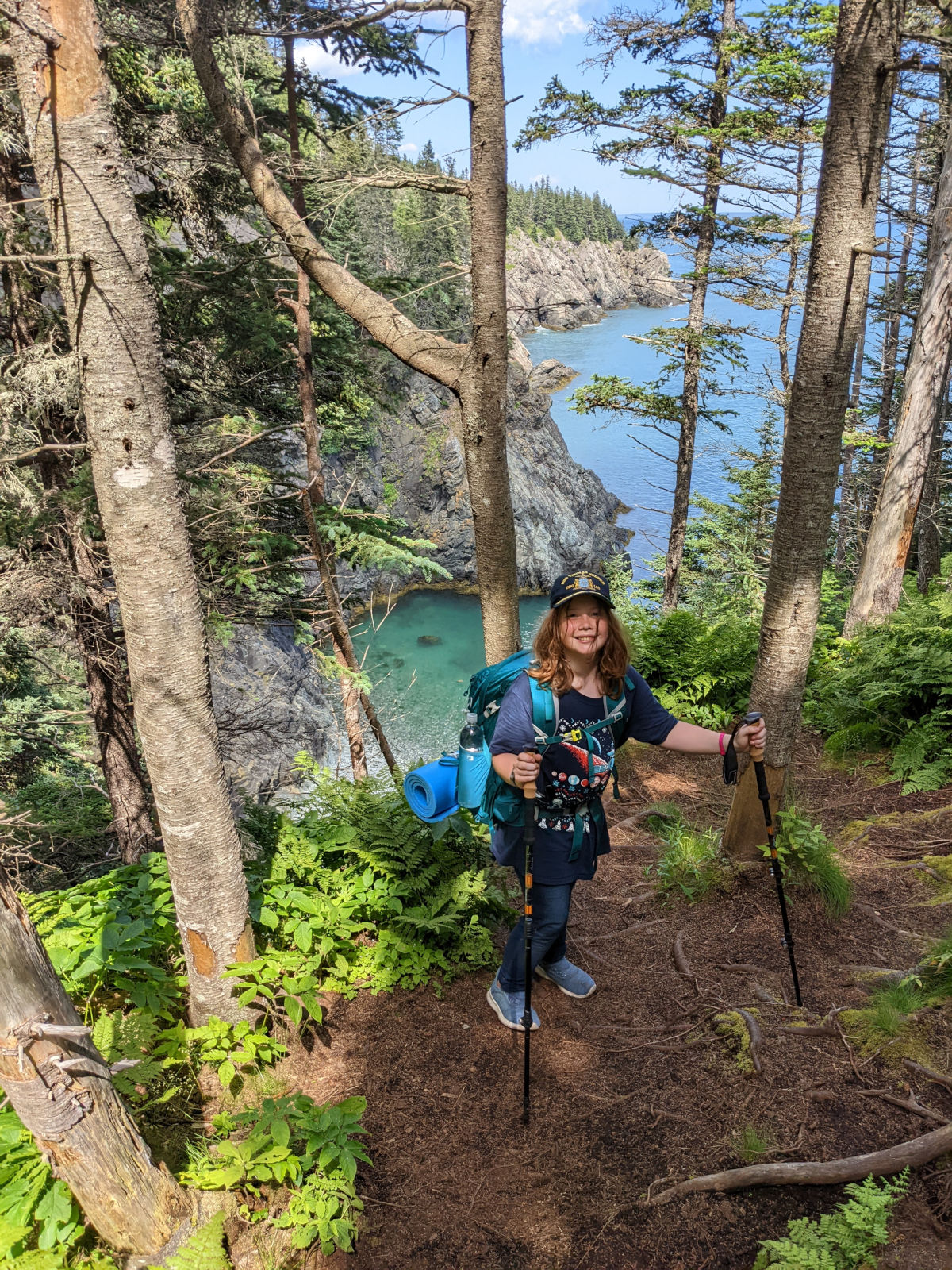 Another angle of the same spot, those are 20-30 foot trees growing on the side of an 80 foot cliff!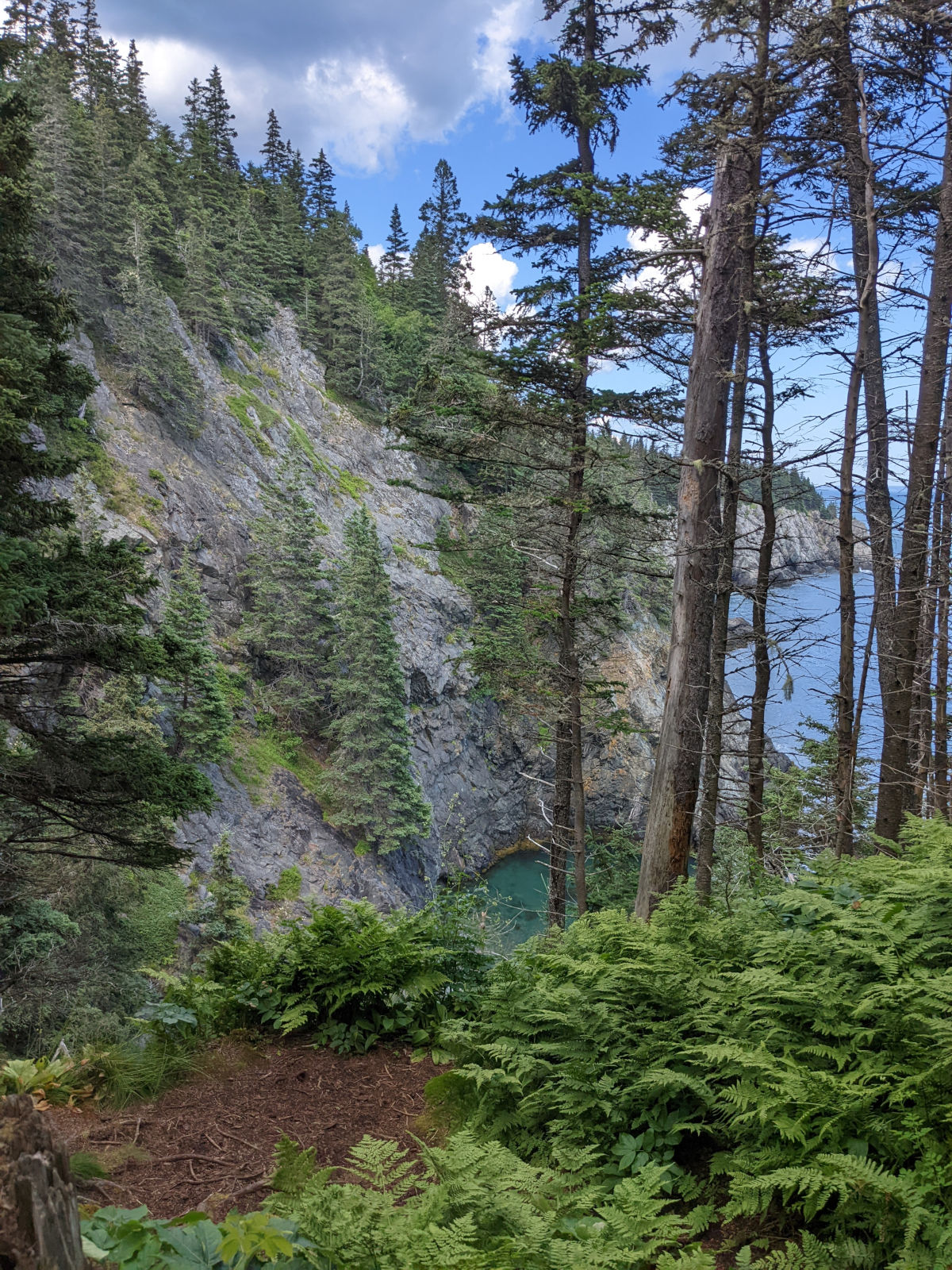 Finally we got to our campsite! I didn't bother with any pictures of it, but here was our view from it. That land you can barely see way off in the distance on the far right is Canada.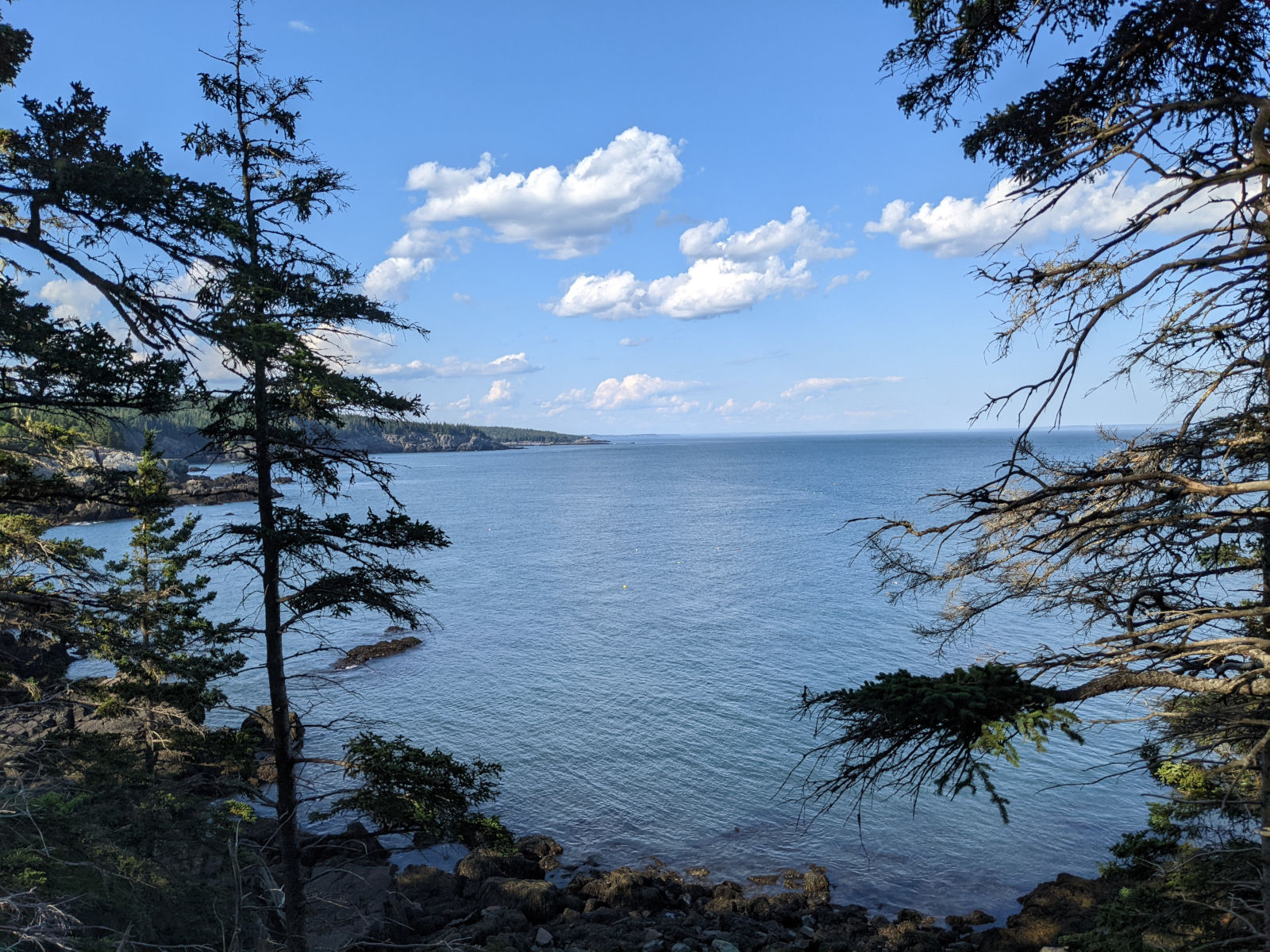 On our way out I snapped this picture, looking back at the camp site from up high. You can see one other tent in the trees, near where ours had been. That beach may look nice from up here but the rocks are all between softball and watermelon-sized, very hard to walk on! We ate two meals sitting on those flat rocks that jut out into the water: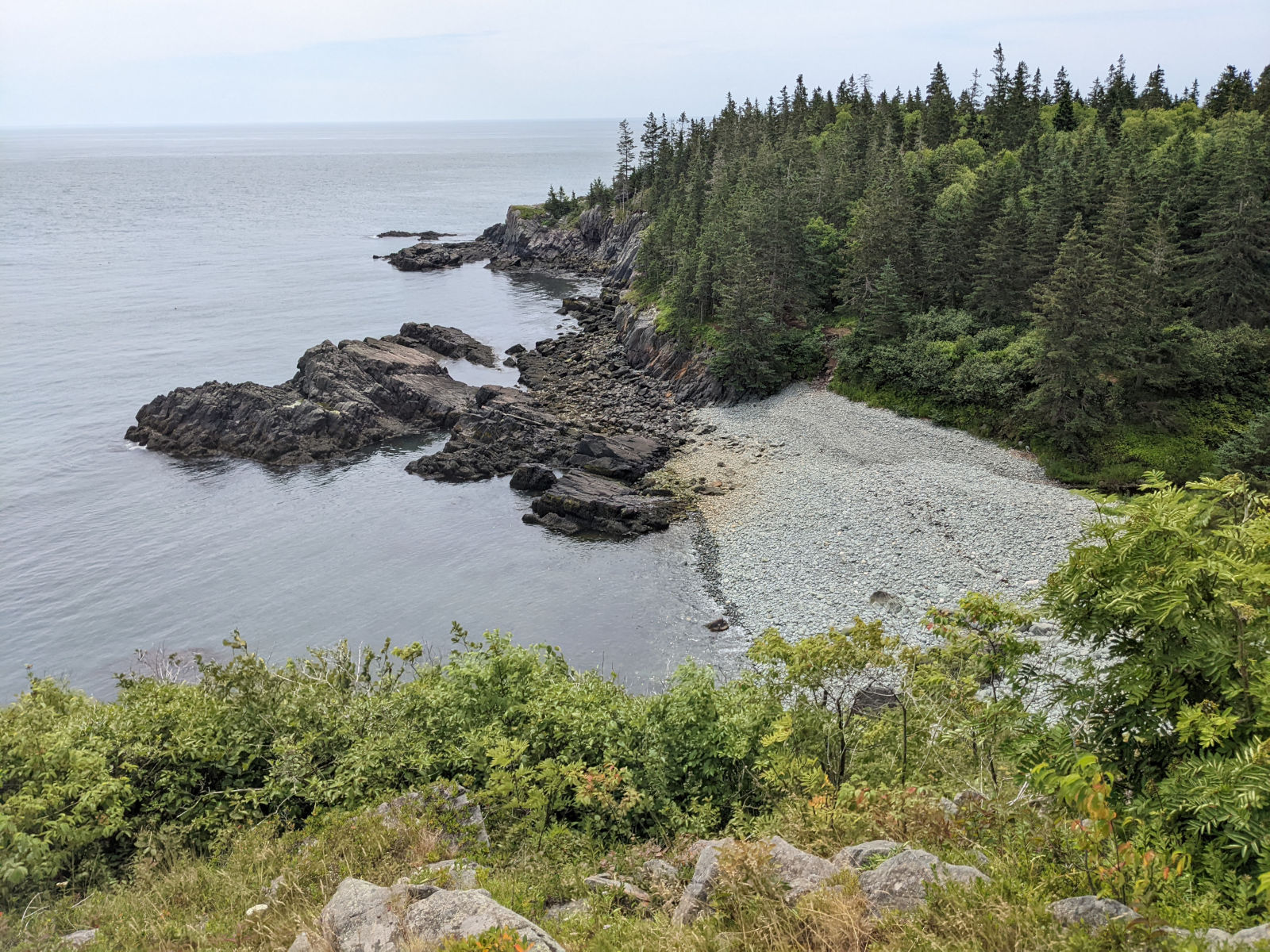 It's hard to demonstrate how steep and/or narrow the trail is in some places, but I think Fiona's face says a lot here: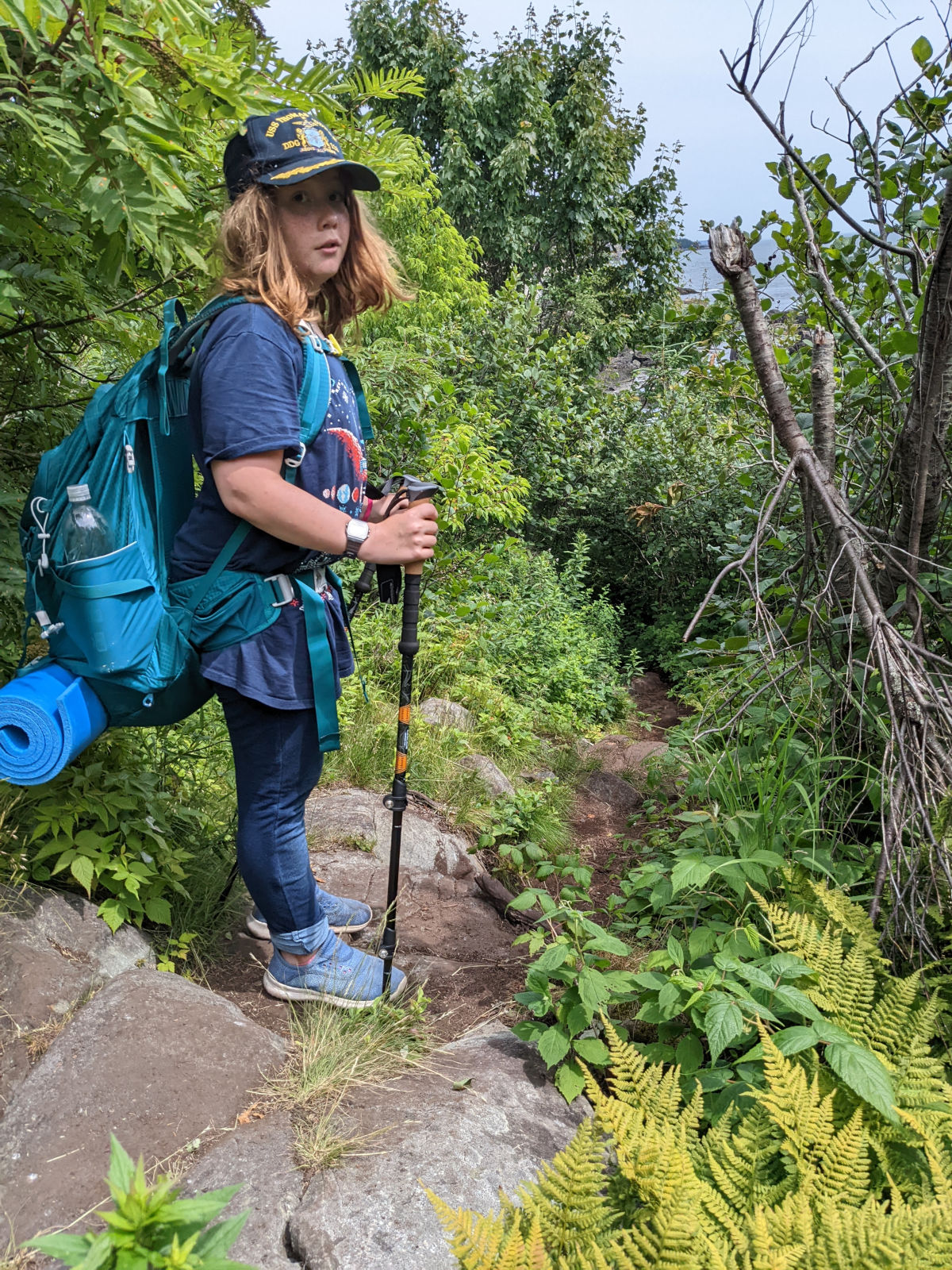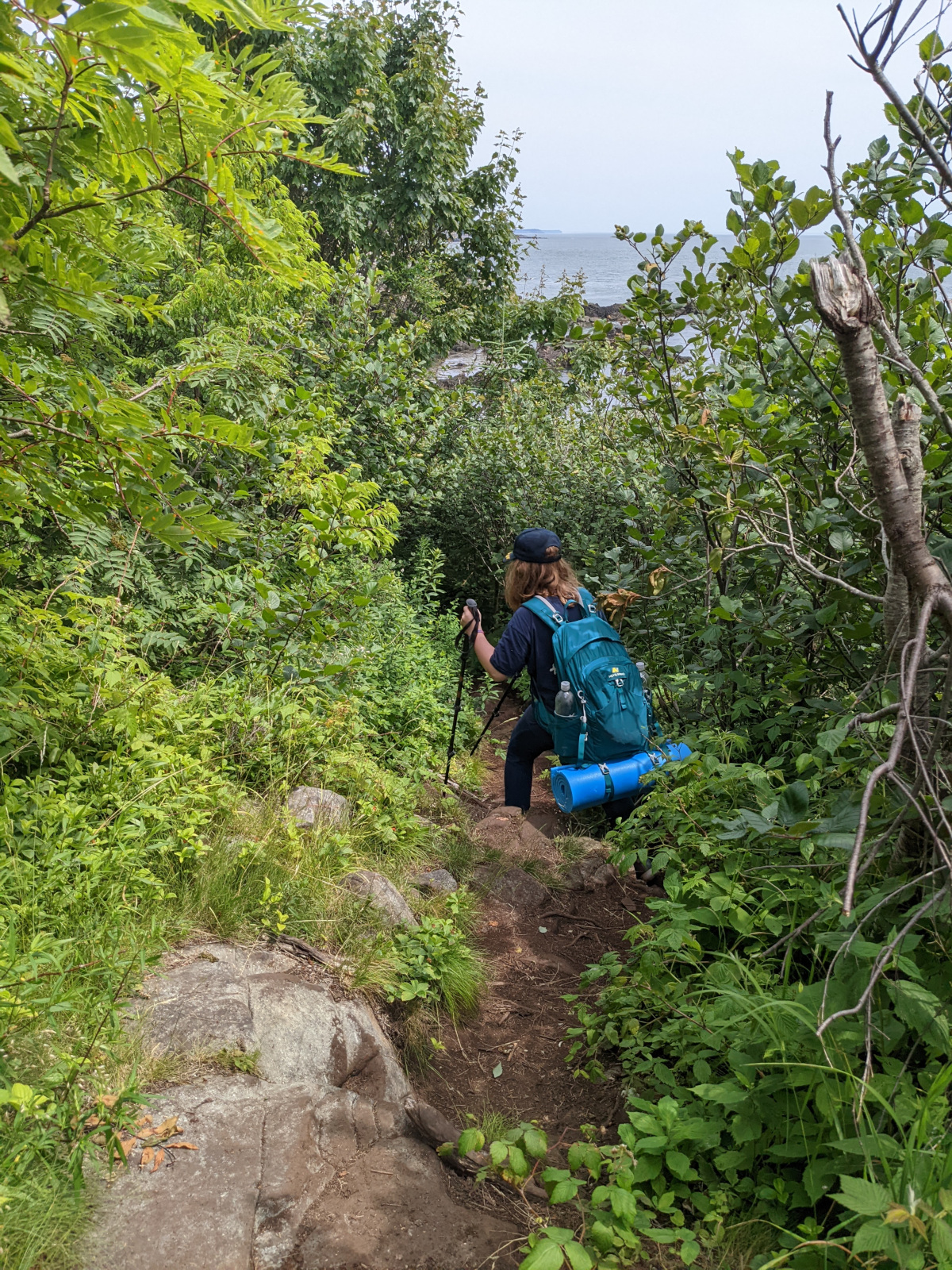 And here is how narrow it is at times: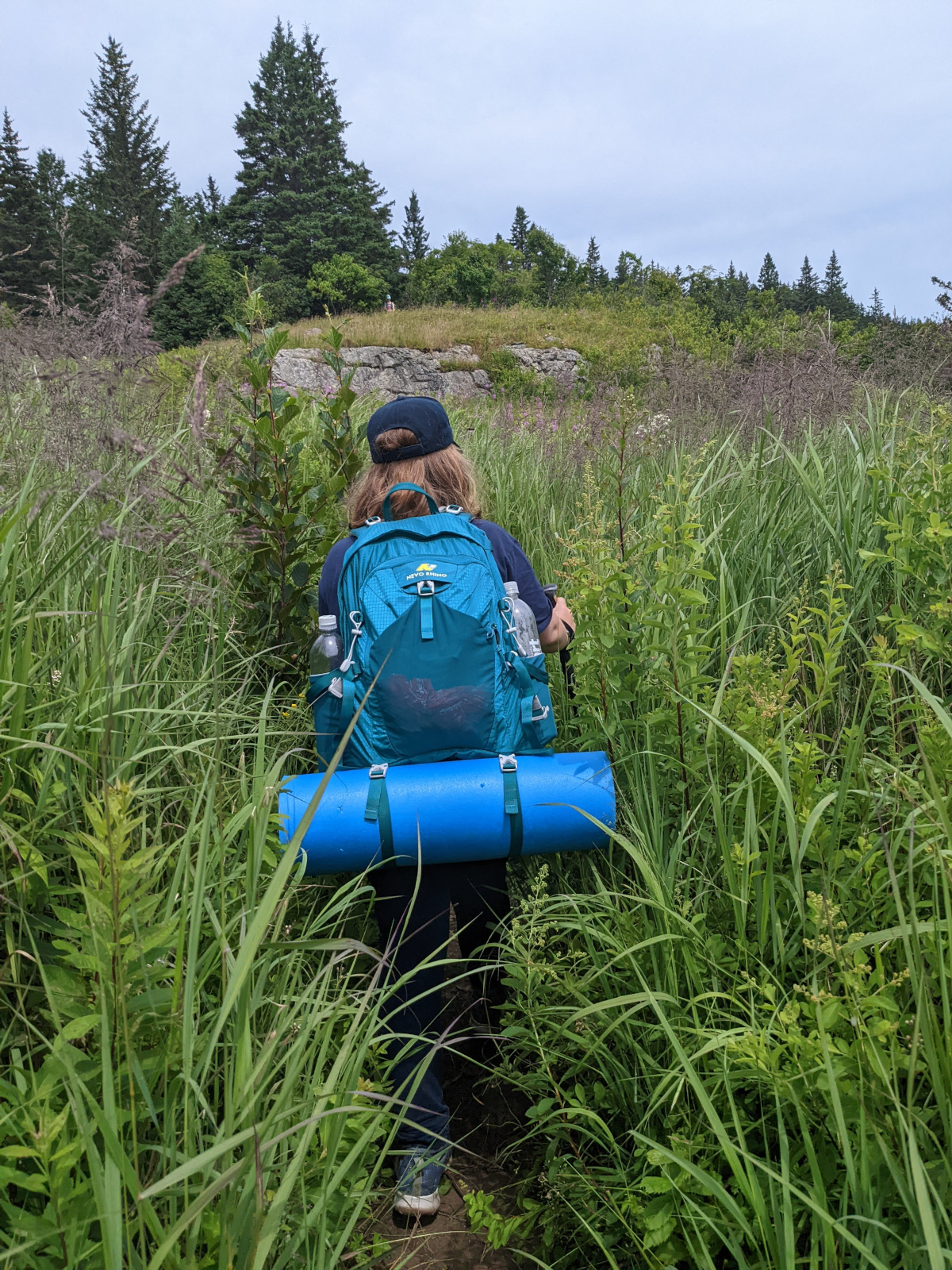 But just as often, the trail follows along open cliff-tops like this one. Fortunately, it's pretty wide in these cases so it doesn't feel too unsafe: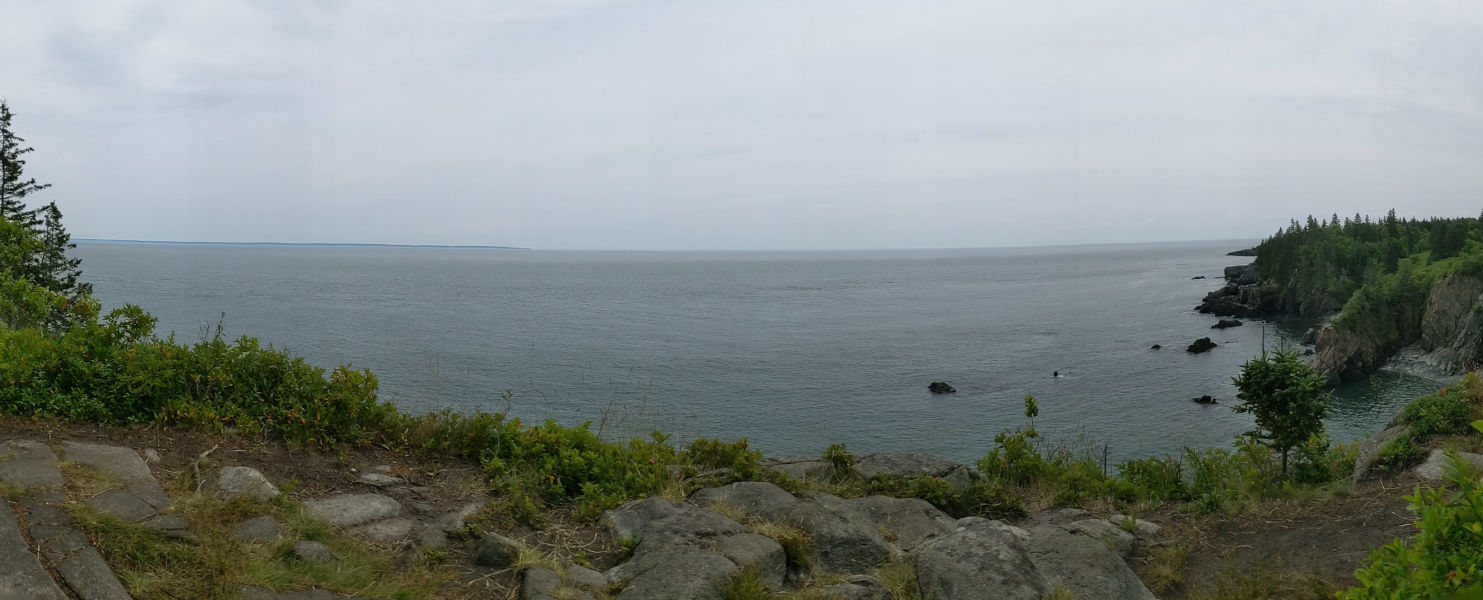 On the way back, when we got to the last part of the trail that is on the ocean, we took a long break and somehow Fiona found the energy to climb on the rocks some more (this part wasn't quite as scary in person as that first picture makes it look):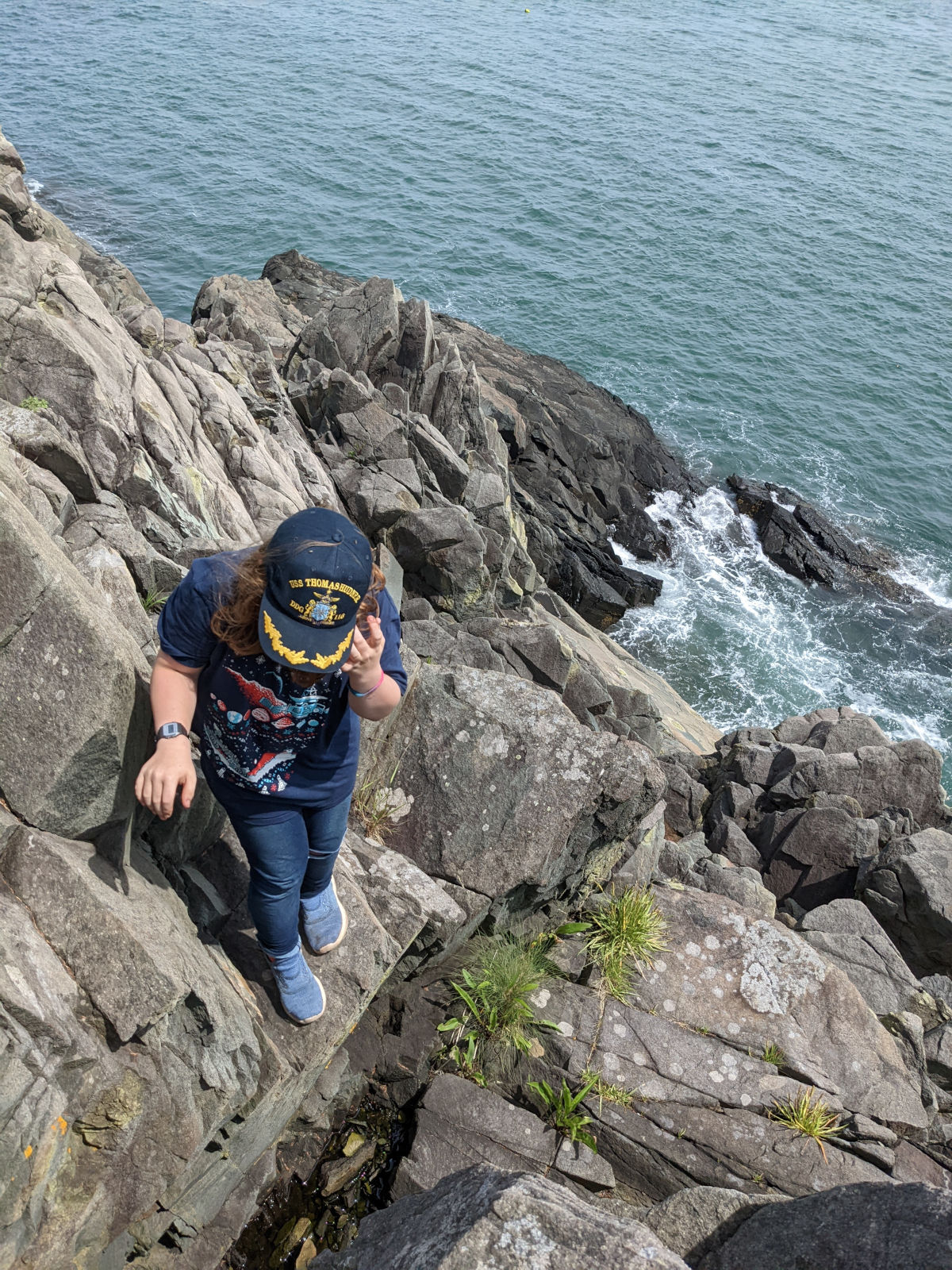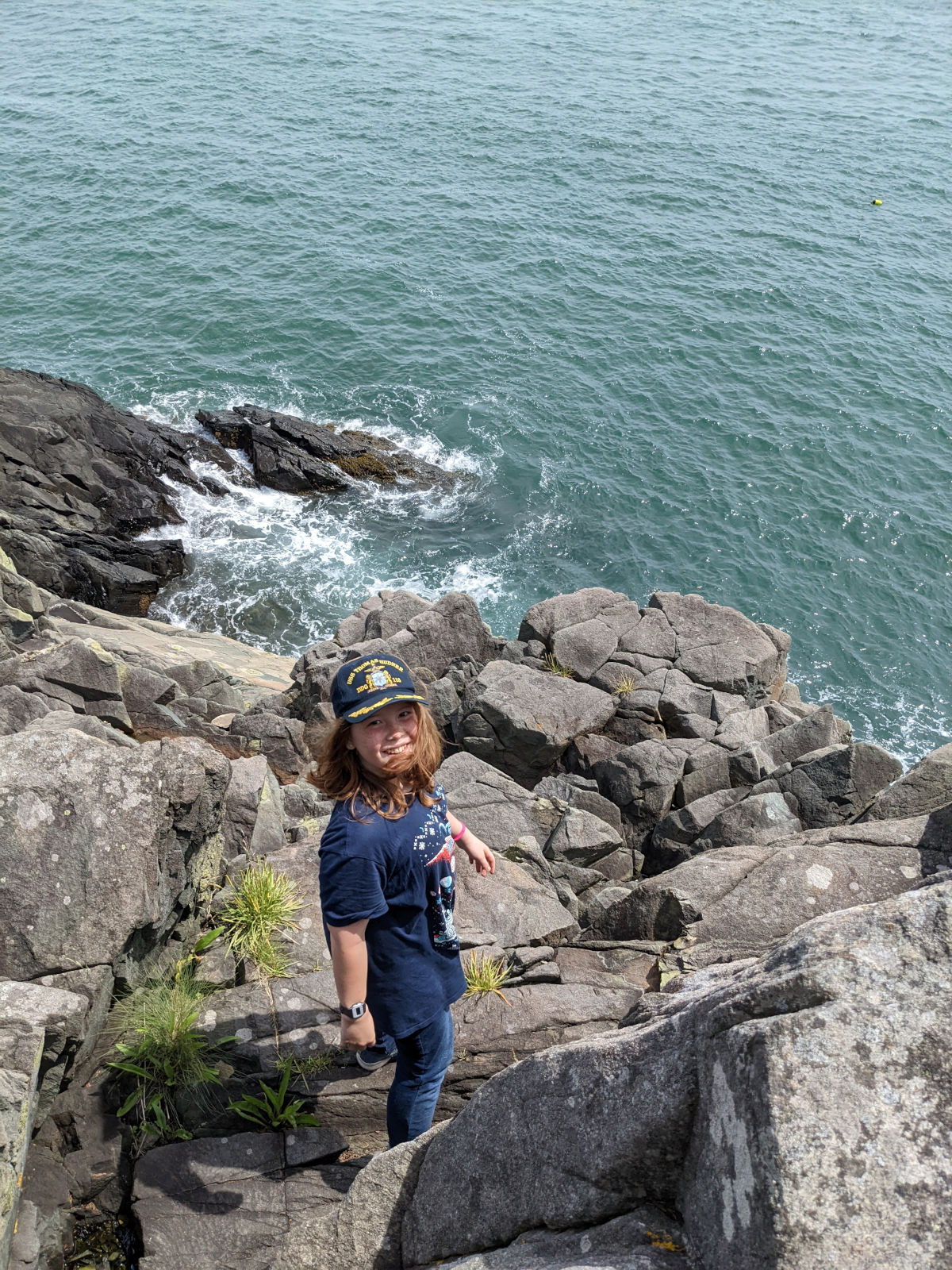 Finally, here are some other images of the views: